Christmas is a mystery of joy!
The Church shares in this same joy, surrounded by the light of the Son of God.
It is the glory of the Eternal Word,
who out of love has become one of us.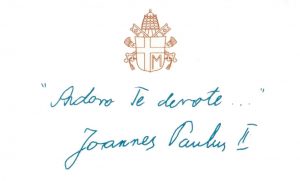 Jesus came to us as Emmanuel – God with us;
the most beautiful God's gift
a gift of Hope and Love.
Let this Christmas open our hearts on this Love.
Let this Christmas be a time
of joy and God's peace.