Faith and reason (Fides et ratio) are like two wings on which the human spirit rises to contemplate the truth.
Truth is good, and lie, falsehood, and hypocrisy, are evil.  Words can sometimes express the truth in a degrading way for it.  It can happen that a man tells a truth to justify his lie.  A man brings a great confusion into our human world if he tries to give the truth to service of lies.
What is the truth?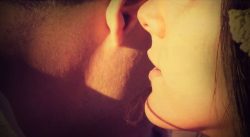 Jesus once said: I am the Way; I am Truth and Life.  Hence, the correct wording of this question is not: What is truth? but, Who is the truth?
This is the question that today's man poses to Christians of the third millennium. We can not refuse to answer the question because we already know it! The truth is Jesus Christ. We are called to bear witness to this truth in our words and in our all life!
So, the pursuit of the truth will always be a desire for us, it is inscribed in us?
God Himself instilled in the human heart the desire to know the truth, the ultimate goal is to know Him, so the man – knowing and loving Him – could also reach the full truth about himself/herself.
God made the law, he gave us the eighth commandment; what exactly does it tell us?
 The eighth commandment of the Decalogue is in a special way connected with the truth that applies to man in relations with other people and in all social life: You will not speak a false testimony against your neighbor.
 We know that there is, for example, such an ordinary, common aspersion. It seems that the truth is spoken, but it harms the other person. So, the commandment is precise as it refers to the testimony against your neighbor. There are various forms of defamation of a man, sometimes it is a type of whispering propaganda, and sometimes it is very public.
Finally, there is slander, that is: one talks about the other person badly and untruthfully. This is a special form of destroying the truth, a special form of transgressing this commandment, which obliges us to bear witness.
In a sense, a man becomes a judge, he really has "in his hand" a very dangerous tool that can hurt or even destroy a human being. Words are a huge responsibility. Does the eighth Commandment teach us more about truth?
Christ in the presence of judgment, said: If there is some offence in what I said, point it out; but if not, why do you strike me?'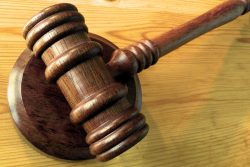 The eighth commandment has a wider application. It's not just about the situation of the accused in the tribunal. It is about multiple situations in which the human word gives a bad testimony. All human existence is some great tribunal. People are listening, people are hearing and either the truth is reaching them or not.
There is a special responsibility for the words that somebody is speaking, as they have the power of testimony: either they testify to the truth, they are good for a man or they do not testify to the truth, they are a negation of it and then they are evil to a man, although they can be given in a way, they can be prepared to give the impression that they are good.
This is called manipulation.
Christ strongly warned us. Do not judge, or you too will be judged. These are so meaningful words that indicate how delicate, how important this area of truth and untruth is in human life, how much it can cost.
And, are there situations where a person can become a judge and decide whether to tell the truth or not? Can he judge and decide that he will not tell the truth? Do you always have to tell the truth?
Sometimes people do not have the right to a certain truth, so we look with admiration at people who, against violence – for example during the occupation – were able not to turn in, were able not tell the truth, because the one who was demanding it, who was forcing it with violence did not have the right to that truth.
Is telling the truth "worth it"? Often the consequences of telling the truth can be difficult. Sometimes it takes a lot of courage to admit the truth, so it's easier to escape. How to work on yourself? How to learn truthfulness regardless of the consequences that are difficult for us?
In front of Pilate, Christ asked if he was a king, replied: I was born for this and that is why I came into the world to give witness to the truth. And, if we read the Gospel, if we are still reading it and are still thinking about it, then we realize that this matter between truth and lie is some kind of original and fundamental matter.
Man is free.  Man is also free to speak untruth. But, he is not really free if he does not tell the truth. Christ says: The truth will set you free.  Human life is then the pursuit of freedom through truth. This is very important in the era we are experiencing, as we are delighting ourselves with freedom, freedom of speech and various other freedoms.  We are delighted with this freedom which we did not have in the past, just like religious freedom.  But at the same time, we forget about this fundamental dimension: that there is no real freedom without truth.
Only the truth makes us free. Let us try to find the full meaning and value of the truth: the truth that liberates – freedom through the truth; never outside the truth. Beyond the truth, freedom is not freedom. It is a guise. It even enslaves us.
We Poles, we are a very suspicious nation, because we were particularly experienced by our painful history.  For many years we were oppressed, we were tricked, we were lied to.  Now, we have freedom, does it give us the guarantee of living in truth? Guarantee of true freedom?
There is no censorship in renewed Poland, various positions and views can be presented in public.  It was restored – as Cyprian Norwid would say – "freedom of speech" (On the Freedom of Speech).
Freedom to publicly express one's views is a great social good, but it does not provide freedom of speech.
Freedom of speech just gives a little if the word is not free.  If it is bound by egocentrism, lies, deceit, maybe even hatred or disdain for others. There will be a little use from speaking and writing, if the word will be used not to seek the truth, not to express the truth and share it, but to win the discussion and defend our own – perhaps just erroneous – position.
For many years, we have experienced in the social dimension that the truth was not publicly spoken – and it was not allowed to speak it.
There is a great need to decipher our lives in various areas. We must restore the virtue of truthfulness that is irreplaceable.  It is necessary, that it will shape the lives of families, communities, society, media, culture, politics and economics.
In today's world it is very difficult to find the truth, even about yourself.  We have the Internet at our use; we often exist there as someone completely different, in our opinion, better?  We dream that other people would be honest with us, that they would tell the truth, but we would often get confused and  "create" ourselves as someone other than we are.  What to do to be honest with yourself?
The expectation of Christ must become a daily search of the truth which illuminates the paths of life and all its dimensions.
I am the Truth. As the Truth, I am the Way and I am the Life.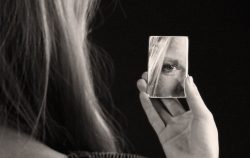 Christ is the One who did everything right. He is a model that you have to constantly look at, to make all your actions as the goal to become more fully aware of the truth.
Yes, Christ opens a man to know God and himself.  He opens him/her to the truth – He who is the Truth Himself.
Effatha (Open yourself) is a word that is a call to open your spirit to the truth that sets us free. When a man is not spiritually deaf and speechless , then every stream of thoughts, teachings and experiences brings him a reflection of the Creator and awakens in him a desire to know Him, often hidden, or even restrained, but unquenchable.
Every day, try to defend the truth, preach it and spread it.
Answers to questions are quoted from encyclicals, speeches and homilies of John Paul II.  The basis for the preparation of this material was first and foremost the encyclical "FIDES ET RATIO" and the homily delivered by the Holy Father during the Mass celebrated on June 6, 1991 in Olsztyn.
Text: Aneta Liberacka
Source: stacja7.pl